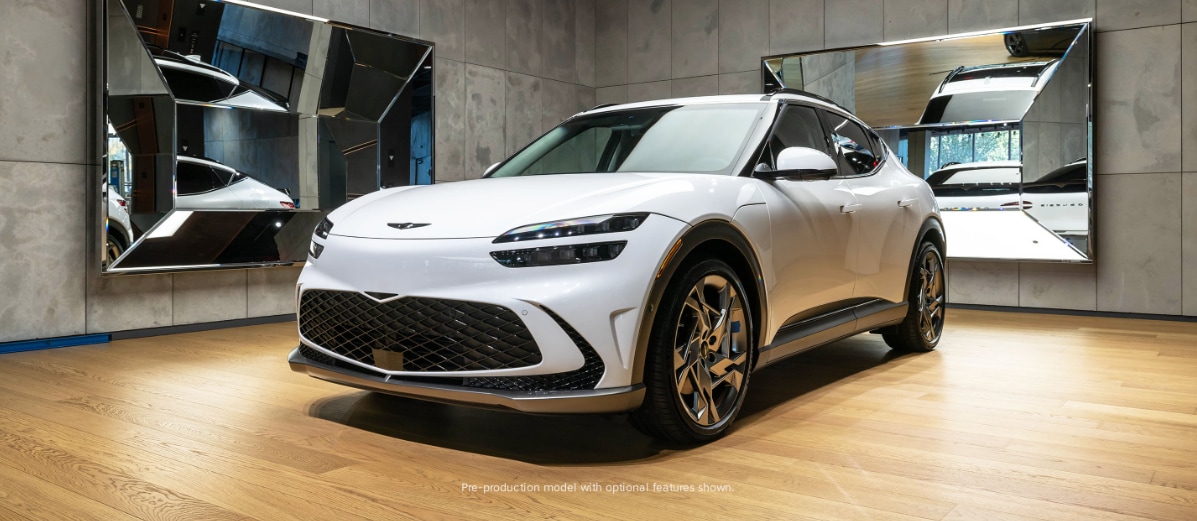 Electric vehicles are only becoming more and more popular, and it's no secret why. With environmental issues top of mind in 2022, the rising cost of new vehicles, and gas prices hitting record highs, many drivers are investing in electrified cars to help dull the long-term costs of traditional vehicles.
Fortunately, Genesis is releasing its first-ever all-electric vehicle to the US market, the 2023 Genesis GV60. Here's the lowdown on all the cutting-edge technology and new features for this crossover from Genesis of Wilkes-Barre.
What Does 'EV' Mean?
There are several different kinds of electric vehicles, so it's important to understand what's what. While traditional vehicles use gasoline-powered engines, electric vehicles use either a combination of gas and electric motors, or rely solely on electricity for power.
An all-electric vehicle—like the new Genesis GV60—means that the vehicle uses electric motor/s that are powered by a battery pack, which is charged by an external charging source. This means the vehicle does not use gas at all.
2023 Genesis GV60 Details
The new Genesis GV60 is available in two different trim levels: Advanced, and Performance. Drivers will eventually have a choice between three different powertrains, but for now, the two dual-motor, all-wheel drive options are available.
Electric Power and Performance
The base Advanced trim uses a 74-kilowatt motor in the front and a 160-kilowatt motor in the rear, which deliver a combined horsepower or 314. A 77.4 kWh battery provides a 248-mile range.
Springing for the Performance model will swap the front motor with another 160-kilowatt engine, making a whopping combined 429 horsepower; however, its range drops to 235 miles with the same battery pack.
If you're interested in a new Genesis vehicle in Pennsylvania, visit our dealership to learn more.