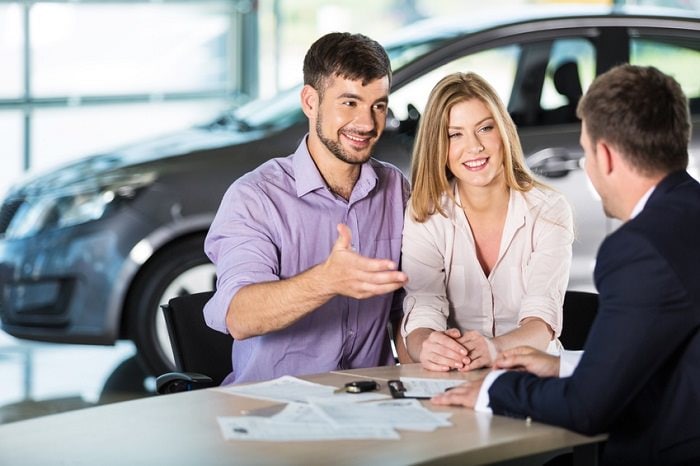 For almost as long as there have been automotive dealerships, automotive customers have been using vehicle trades to lower the cost of their next automobile. In the case of those interested in using a vehicle trade-in to purchase a Genesis luxury car, the upgrade to the exciting new automobile may seem much more thrilling than working through the financing.

However, getting the trade right matters, which is why we've put together this guide to explain how it all works.
3 Steps for Trading in a Vehicle
Value your vehicle trade-in. The first thing we recommend is using our online valuation tool to get an assessment of what your vehicle may actually be worth in trade. This helps give you a sense of how to budget and sets appropriate expectations.
Clean, but skip major repairs. Cleaning your old vehicle is a great idea because it's something you can do quickly and affordably to present the car in its best light. Don't worry about major repairs, however, because you're not likely to see a return on that particular last-minute investment.
Close the deal. Once everything's ready, speak with a sales professional at Genesis of Wilkes-Barre to get an official number and work through how that may impact the final cost of your new model. Once you're happy, sign the paperwork and take home your new car!
Trading in at Geneses of Wilkes-Barre
If you're interested in trading in your previous vehicle as part of an upgrade to a Genesis luxury car, give our Genesis finance department a call here at Genesis of Wilkes-Barre so we can have a sales professional help you through the process. It's a great way to lower your monthly payment, and it's as easy as leaving your old vehicle at the dealership as you drive your new one home!