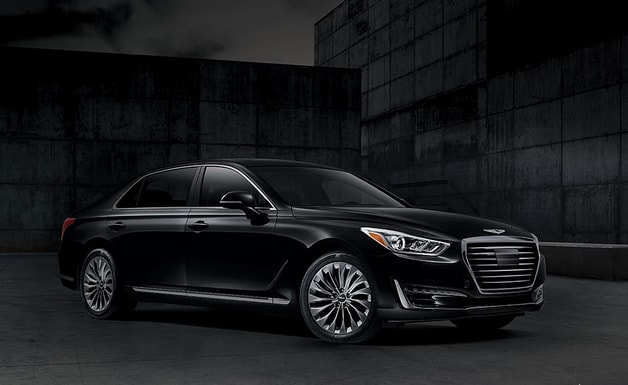 Few things can compare to the 2019 Genesis G90 - a full-sized sedan made to deliver power, performance, luxury, and so many other facets of a premium driving experience. When you come in to Genesis of Wilkes-Barre, we're always going to try and deliver the best possible experience, because ultimately, you're driving away with the best possible new luxury car. To that end, we wanted to highlight some of the ways a Wilkes-Barre Genesis dealer can help you land the vehicle of your dreams.
It all starts with incentives – those deals we can offer with a bit of financial wizardry to help our customers achieve the best possible deal for their prospective new car. And if you're looking for the best deal on 2019 Genesis models like the G90, then you might want to take advantage of some of these incentives, like the Military offer for active, veteran and retired-status military members and their spouses, or an offer for First Responders – police, firefighters, EMT/Paramedics or 911 dispatchers. We care about our country and about the community in and around Wilkes-Barre, PA, and this is our small way of saying "thank you."
After all, driving a vehicle like the 2019 Genesis G90 is a delight in itself – with available full-grain Nappa leather interior upholstery cradling you and supporting you in up to 22 different ways via the adjustable driver seat, comfort is never an issue inside the G90. Neither are the benefits of modern technology - from the available ambient interior lighting providing you with your own personal driving environment each time you come in, to the cutting-edge safety features like Smart Cruise Control, you're never going to feel out-of-touch or behind the times. In fact, you'll feel time-less

It's never been easier to get behind the wheel of a 2019 Genesis G90! Come in today to discover what you can do to make your dreams a reality!