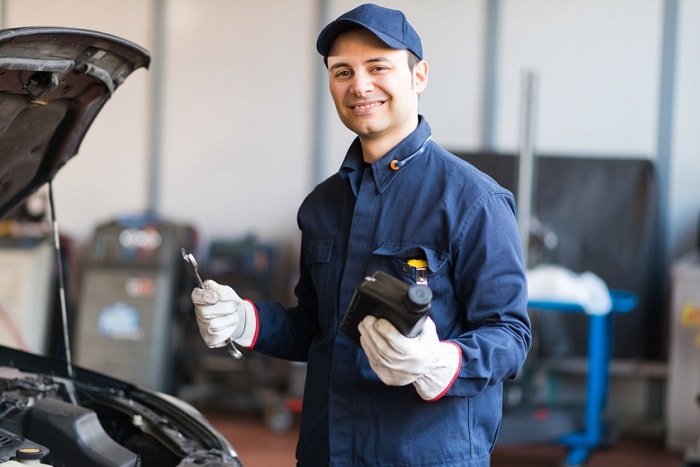 At Genesis of Wilkes-Barre, we're dedicated to the belief that our customers should only experience the absolute finest in a new luxury car, and that includes when said car needs to come in for Genesis service. Today, we want to talk about the advantages of using Genesis-certified technicians and OEM parts when your Genesis G70 needs maintenance or repair.
The Genesis G70 is a luxury sedan designed to make the most of its own powerful blend of luxury and performance. However, like all vehicles, it does need regular monthly maintenance to keep its ride and performance in optimal conditions. And while you can take your vehicle anywhere you wish for service, we always strongly advise that this service be carried out by those who know your vehicle inside and out: the certified technicians at our Wilkes-Barre Genesis service department. These are experts specifically trained to provide Genesis-caliber service, so you can always rest assured that your Genesis is in perfect working order.
However, sometimes that service requires replacing parts on your vehicle. And while there's no worries if you've come in for service with us, going elsewhere could mean that the persons responsible for the repairs are using Genesis Original Equipment Manufacturer (OEM) Parts. While that may seem like a cost-cutting maneuver, you run the risk of causing damage to your Genesis by not using OEM parts. To put it simply, OEM parts have been designed to fit and work the best with your Genesis. They have been built to the exacting specifications of our engineers and vetted to ensure maximum quality and longevity. While third-party Genesis parts may exist, we only trust OEM Genesis parts to make sure that your vehicle will continue to run to the expectations both you and us have come to expect from Genesis.
So when it's time to get your Genesis serviced, come into our Wilkes-Barre Genesis dealership to get your Genesis worked on by those who know it best, and who use the parts your Genesis deserves.