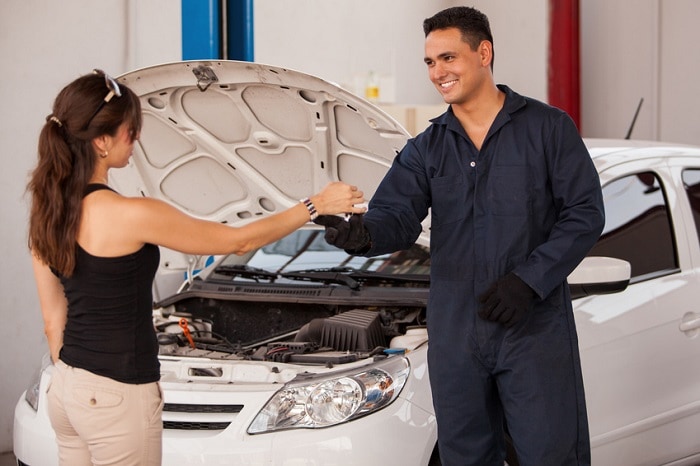 When you drive away in a new Genesis car like the 2020 Genesis G70, you feel great. You've just made one of the world's greatest luxury vehicles your own. That drive will turn into many more, and when the miles add up, it will soon be time to take it in for service. And of course, the only place you should service your new Genesis car is in our Genesis service center.
Why do we recommend ourselves? Well, simply because we're the ones who know it best. Our expert technicians do nothing but live and breathe Genesis vehicles, so there's no one better to place your trust in. We're also the ones who can give you the best and speediest service, since we know the ins and outs of your new luxury car better than anyone else. And even if you're just coming in for a routine oil change or something a bit more extreme, you can rest assured that our technicians only use Original Equipment Manufacturer (OEM) parts for assured longevity and fit.
Other shops that might offer Genesis service could use non-OEM parts that just aren't up to the rigorous standards that Genesis vehicles are built toward, which means they could fail quicker or cause more problems down the road, bringing you back in for service much sooner than you expected. And don't forget about the amazing service specials we're always running at our Wilkes-Barre service center! For example, you can get an oil and filter change, as well as a free tire rotation, for just $39.95!
So when it's time to take your Genesis in for maintenance, make sure you come and see the experts at Genesis of Wilkes-Barre. We know your vehicle, and we know how to make sure it's performing at its best for you. See you soon!